November 2020
Rapid Fitness Newsletter
In this month's issue:
Message from Matt

RPE Resource/Video
EBP(Evidence Based Practice


Exercise Tutorials
Warm Up Series:
Upper Body Warm Up
Lower Body Warm Up
Full Body Warm Up

Psych Corner with Brodin


This Month's Program Design
50 Finishers [PDF]
A Full Bodyweight Program is in publishing and will go live this month!

Recipes of the Month
SURVIVORS GUIDE SERIES
SUBWAY
QDOBA
OLIVE GARDEN
CHILIS

New Guides/Resources
The Rapid Fitness Mobile App!
"Only those who will risk going too far can possibly find out how far one can go"
EBP: What is Evidence Based Practice? Who do I listen to?
Evidence based practice(EBP) is often misunderstood because studies are often not understood, misrepresented and skewed for the sake of selling some kind of product by using over-hyped claims.
EBP is a combination of 3 things: 1) The Best available research(Tightly Controlled RCTs over Rat Studies or In Vitro studies) 2) Practitioner Experience – My experience as a practitioner contributes to helping select what is appropriate for a client 3) Client needs and preferences – A client may be likely to adhere to an intervention that isn't what might be touted as "optimal", but that is why their preferences are so important–adherence!
RPE: Rate of perceived exertion
There are different ways to gauge how hard you work during your workouts. RPE is one way you will see me used frequently in my program design in combination with percentage based programming. Check out the RPE Resource in the Resources section of the website and watch the attached video for more! 
EXERCISE TUTORIALS
WARM UP SERIES:
Rapid Fitness
Upper Body
Warm up


Rapid Fitness
Lower Body
Warm-Up


Rapid Fitness
Full Body
Warm-Up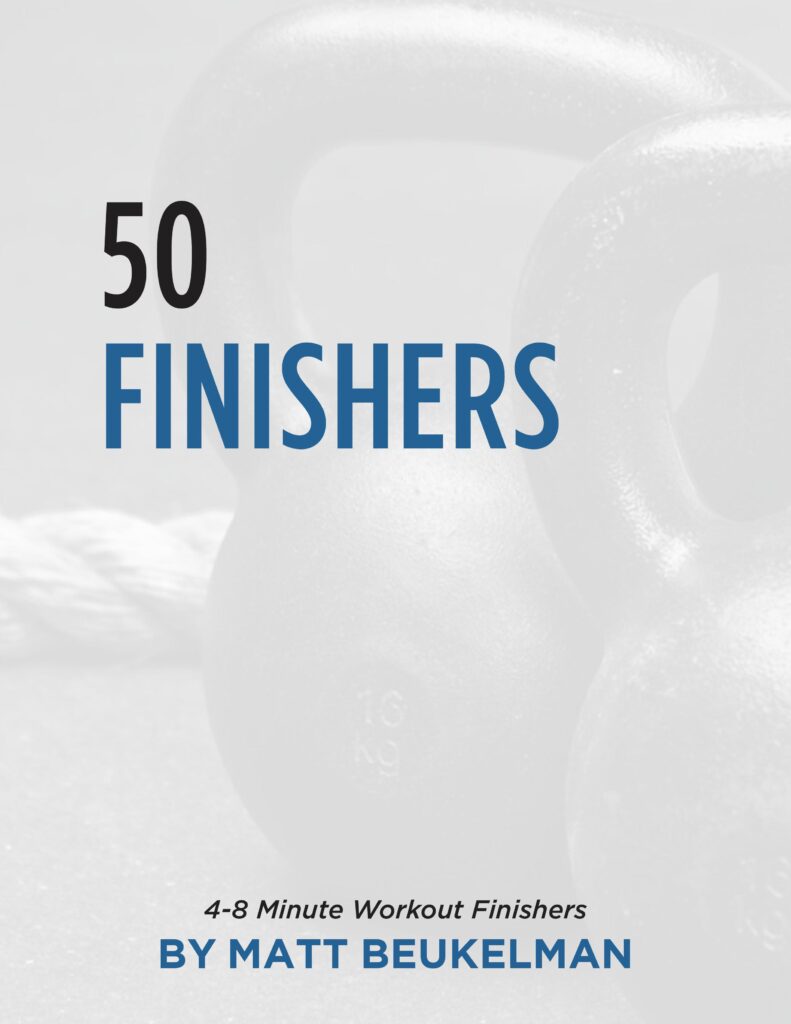 50 Finishers is a manual now available in the members section of Rapid Fitness Online, so you have full access to it! 
In it you will find 50 different, high-intensity ways to finish your workouts! There are 10 of the following: 
– Bodyweight Finishers
– Kettlebell Finishers
– Core Finishers
– Booty Finishers
– Strength Finishers

So dive in! There are previews of each section below! 
Finisher 45: Strength Finisher



Finisher 32:
Booty Finisher


Finisher 22:
Core Finisher


Finisher 11:
Kettlebell Finisher


Finisher 1:
BW Finisher
Download the Rapid Fitness Mobile app to get access to lots of the information you'll find on this website, but via mobile app!

This convenient option gives you access to group classes from an iPad/phone in additional to nutrition/exercise manuals right from that mobile device.

Any specific requests for content is also welcome by tapping the "Ask Matt" button in the app. Check out a preview below!